The Gay Read
For GLBT readers and writers in the UK

www.gaystheword.co.uk
Lesbian and Gay Bookshop
Gormglaith - By Heidi Wyss
Gormglaith is a radical and poetic piece of work that operates on several levels... As feminist literature it's unceasingly assertive, positive and controversial. As hard science fiction it offers a deeply structured, often entertaining story, at turns inspiring and disturbing, in a unique contribution to the genre.
The poetry and musings of Karen Godson
aka Sapphos_Poet
(there is some wonderful poetry on this site!)

www.Laurahird.com
New writing, art, pub banter, films, real recipes, love, hate and nothing in between

Mara McWilliams
Author of 'Outta My Head and In Your Face.' A book of selected poems and artwork reflect the journey she went through as an undiagnosed bipolar person to diagnosis through acceptance of her illness and sexuality.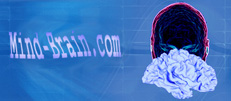 QueerRamblings
A fabulous monthly publication featuring the creativity of queer women.
Poetry.Net
Poetry Sites

The Gay Poet
GLBT Poetry site



Top 100 Women Sites
Women sites for love, beauty, health, family, fashion, and more...
Top 100 Sites
Top 100 Sites on the net

Worldwide TopSites
Worldwide Topsites is a collection of web sites from around the world
arranged in popular subject categories.
Top100SitesNetwork
Innovative directory linking you to the internet's top Poetry sites.

(Top)